Every child dreams of growing up to be a superhero. Fictional superheroes use their super powers to save lives, but sometimes all a real super hero needs is a little bravery and sacrifice to truly make a difference in the lives of others. Becoming a bone marrow donor is precisely that kind of super hero action.
Being a bone marrow donor involves registering first in a Bone Marrow Registry which collects the genetic information of the potential donors (through a blood sample), and then matches their pattern with that of patients in need of a marrow transplant. There are different ways of giving bone marrow which carry minimal risks and inconveniences for the donor.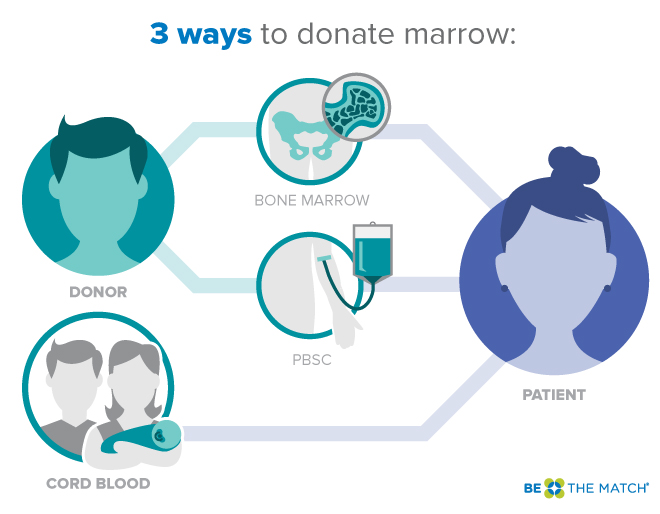 Only 1 in about 40,000 people are compatible for transplants, so it is vital to build up sizable and varied registries. A global bone marrow data base now has more than 24 million genetic patterns to increase the chances of matching patients with donors all around the world – an amazing international collaboration experience!
Here are a few remarkable superheroes who took a selfless action and made a bone marrow donation to save the lives of complete strangers:
Jonathan decided he wanted to be a bone marrow donor and joined the Be The Match Registry while he was a student at the Texas School of Business. Four years later he was found to be the best match for a woman with non-Hodgkin lymphoma. Although his friends and family were initially skeptical about his decision, Jonathan did not hesitate and donated peripheral blood stem cells (PBSC) to save the woman's life. He and Melissa (the woman who received the donation) stayed in touch, and when Melissa's cancer returned three years later, Jonathan was there to donate PBSC a second time. Though Jonathan suffered some minor side effects such as pain and headaches, the benefits far outweighed any negative aspects. "Once you get the call and you get to donate," he recalls, "you are a hero to at least one person. It's the best feeling – you're a hero."
Erma began advocating for Be The Match when her husband, Franco, was diagnosed with multiple myeloma and needed a bone marrow transplant. His chances of finding a match were slim since only 7% of Be The Match registry members are African American, and patients usually match people with the same ancestry. Erma worked hard to recruit potential matches to join the registry, so her 5 children wouldn't have to grow up without their father. Within two days of each other, Erma found out that not only had a donor been found for her husband, but also that Erma had been matched to a leukemia patient who needed a transplant! Though she was nervous about donating, Erma knew that just as her husband had the opportunity to receive a donor, she had the opportunity to give back as a donor and it was the right thing to do. Erma was able to save another person's life and Franco's donor helped Franco live longer, for which his family is eternally grateful. Erma explains, "Ten years ago, I didn't know anything about marrow donation or Be The Match. Now I'm doing everything I can to spread the word. Everyone should get involved – from joining the registry and donating umbilical cord blood to raising awareness and informing people how they can help."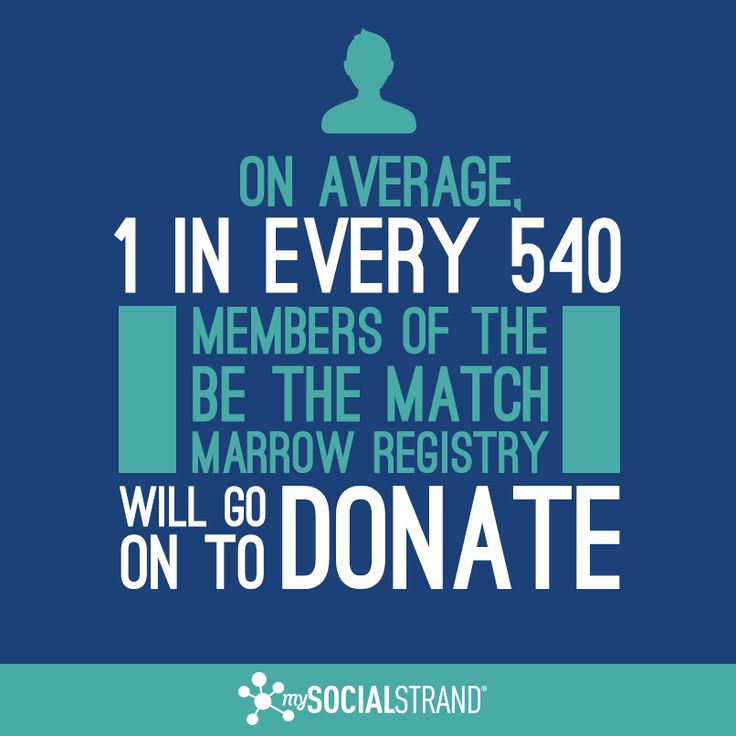 When Lisa joined the Be The Match registry, she had no idea she would be gaining a lifelong friend.  From the moment she talked on the phone with Pam, the transplant recipient, she felt as though she was talking to an old friend she hadn't seen in years. Lisa joined the registry in 1990, when there were only 20,000 people registered, and was matched to Pam just 5 months later. She was extremely excited to be a donor, knowing that she would want someone to do the same for her or her family if they were in need. Lisa and Pam have become very good friends over the years, but Lisa would donate again regardless of the positive relationship she gained. "I would also tell anyone with the chance to donate to do it. There's no other reward like it. Even if I hadn't met Pam and we hadn't stayed in contact, just knowing she'd survived was all I would have needed."
In Argentina, The National Donor Registry of Hematopoietic Progenitor Cells encourages Argentines to register to donate a bone marrow, as it was not a common practice in Argentina before the National Registry was started in 2003. It was through this registry that Virginia met Carolina, and was able to save her life by donating bone marrow. "This will unite us for life," said Virginia. "Today I have a normal life," explains Carolina. "I am an example of the good quality of life after a transplant." Laura Vaccarone has also been waiting for a bone marrow donation for her adopted daughter Rafaela who suffers from a rare disease with only 5 known cases in the world. "People have to know how important it is to take a moment to think about all that can be helped with a little blood, without any risk [the process of entering the registry]. With this small gesture you can save a life," she said.
Source: Be The Match, INCUCAI