Coco (Constanza, pictured above) is a 7 year old girl going through chemotherapy at Dr. Quintana's Children's Hospital in San Salvador of Jujuy, a city in northern Argentina. Nora, who is friends with Coco's mother, set out to knit an owl shaped, wool hat for Coco. "Knit one for Dylan too," Coco suggested to Nora. Dylan is one of Coco's roommates in the "Pink Room," which is occupied by children with oncological diseases.
"Hmm…let's knit one for everyone," Nora proposed. "Give me a list of all the kids in the room."
The list of 15 kids that Coco put together was a serious challenge for Nora, who has been knitting since the age of 4, because she needed to have all the hats ready for the kids in a short amount of time to celebrate Animal Day (since real animals are not allowed in the "Pink Room"). Fortunately, new hands readily joined in to knit and contributed hours of their time, resulting in marvelous creations:
Nora shared her story with Guillermo Caro, a childhood friend, creative thinker, and publicist. "Now! You have to create a network," he told her. The same day as the animal celebration, "A Network Weaving Love" was born – a group of people (some knitters, some not) that are committed to bringing happiness to kids undergoing cancer treatment. "It helps them see their disease in a different light," says Nora.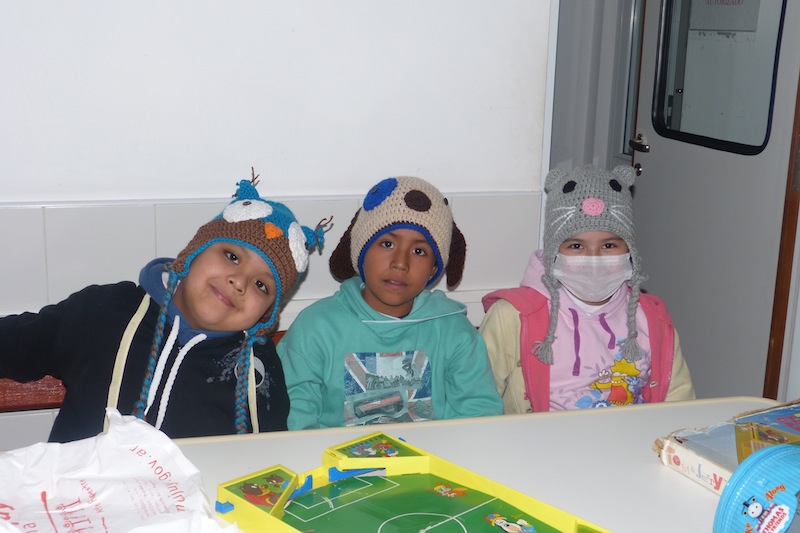 The initiative generated rapid accession in the community, and people began to collaborate by not only donating balls of wool, but also small patches to knit blankets and boots. The new network's Facebook Fanpage was the means by which all these efforts and contributions were coordinated.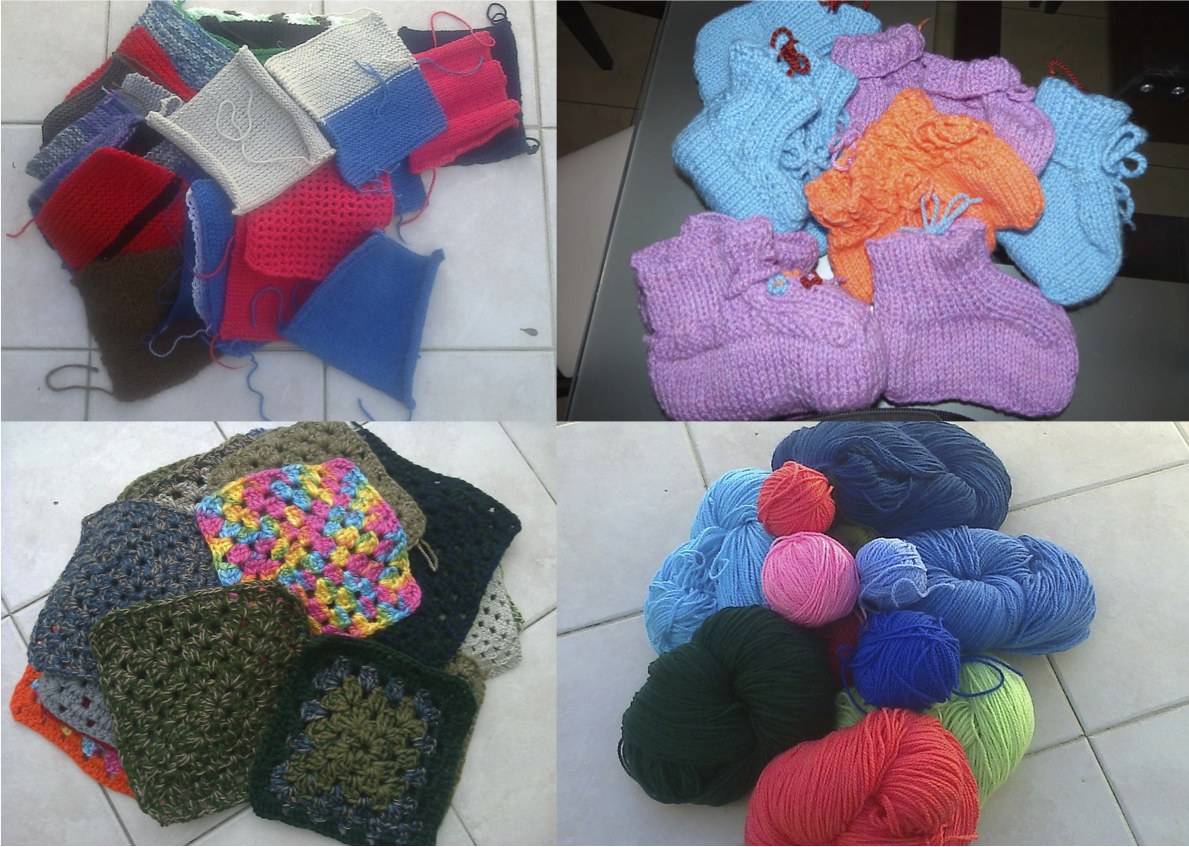 Even a computer company has recently contributed a donation of 10 tablets for children in the "Pink Room."
And as Coco keeps helping Nora distribute all new items among the children, they have named her the room's "President." She is proud, happy and lively!
Fortunately for these children who face such a difficult situation every day, a network has been born to include them. A network, that with each stitch weaves a shroud of hope and inspires us to think about how each one of us, with the time and skills that we have, can contribute a small positive difference for others.
Let us be inspired by such examples…What good could you do?
* Worldwide, Animal Day is celebrated on October 4. However, in Argentina it is celebrated on April 29 to honor Doctor Lucas Ignacio Albarracin, promoter of the Animal Protection Act (#2786), who died on April 29, 1926.