Malena Kiss, a 25 year-old Argentinian, travelled during 4 months from Mexico to Colombia contributing time as a volunteer in each TECHO ("Roof" in Spanish) local chapter along the way. "I wanted to get to know the reality of the countries where I was going to be, and contribute my bit to transform it".
Malena had been a volunteer at TECHO Argentina for the two previous years. TECHO is a nonprofit working in 19 countries in Latin America and the Caribbean to help fight poverty in urban dwellings and slums, by working together with dwellers and young volunteers.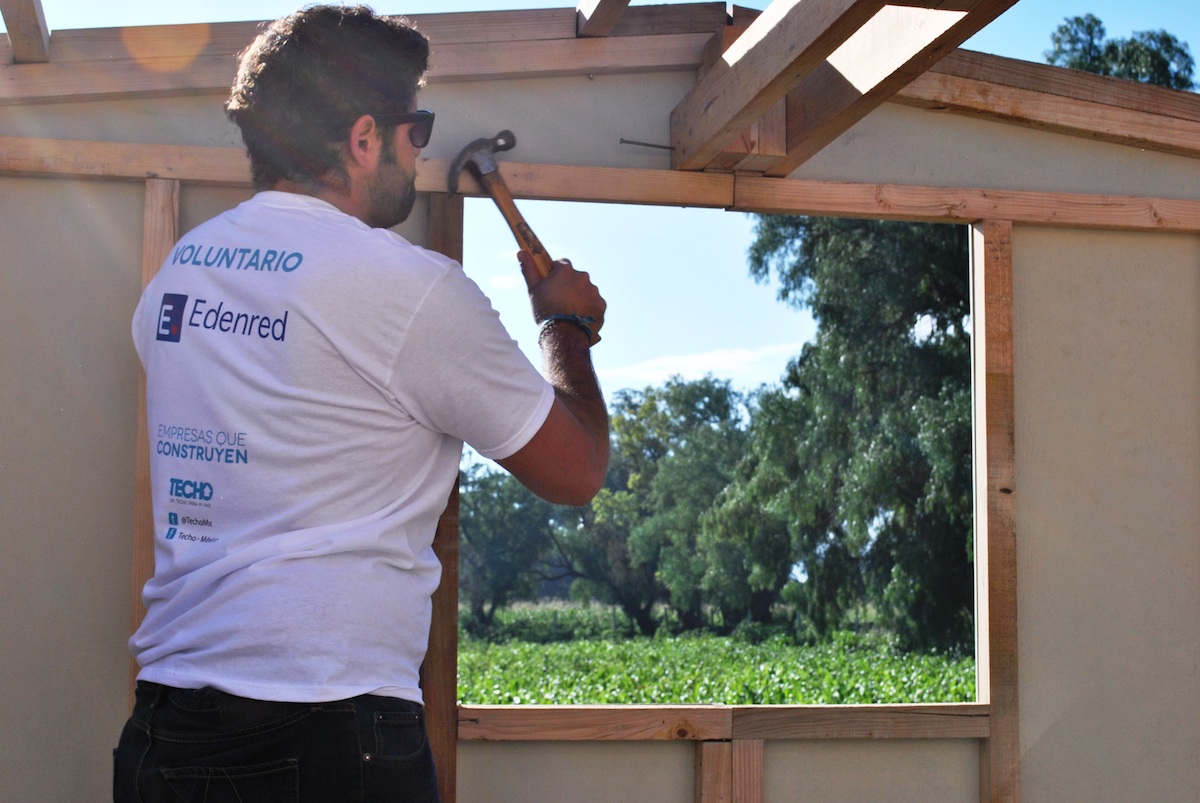 "I love a phrase I once heard from another volunteer that, referring to volunteering, said "it's not about giving your extra time, it's about giving your time". To me, being a volunteer is not playing the hero, but instead having this activity become a part of your day to day, because you believe in the transformative power that it has."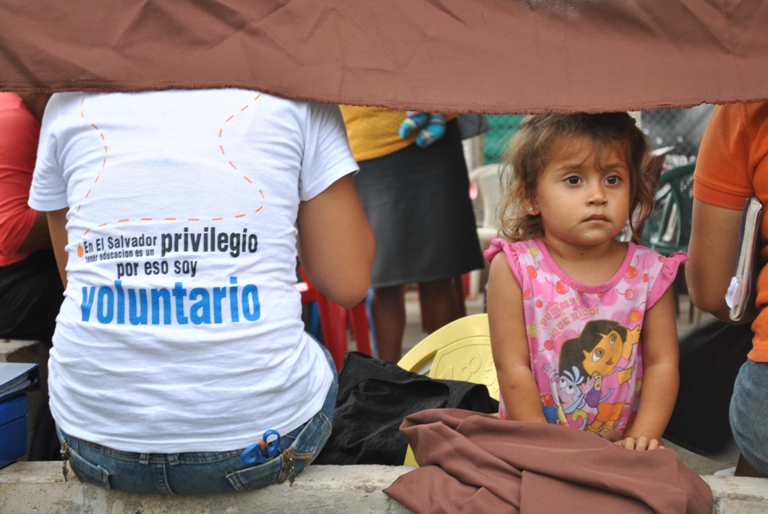 (T-shirt reads: In El Salvador, having an education is a privilege. That's why I volunteer)
"Few things are more revitalizing than Monday's post-construction fatigue: you can't move a finger, but at the same time an immense energy runs through your body, you can't stop smiling, because you know that reality can be modified, and even though it takes many steps, you've already taken one in that direction," says Malena.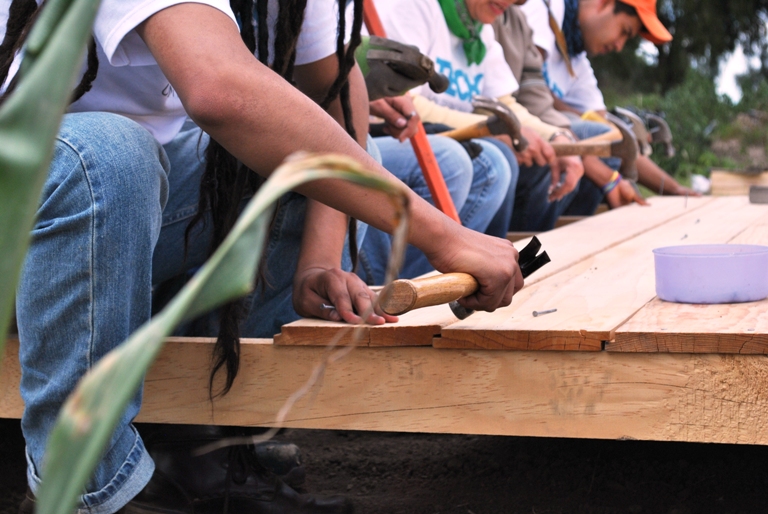 "I had volunteered for other organizations before, but the first time I attended a construction gig [with TECHO), something in me just clicked. There is a phrase by José Martí that I love, which represents my feelings on volunteering: "Doing is the best way of saying."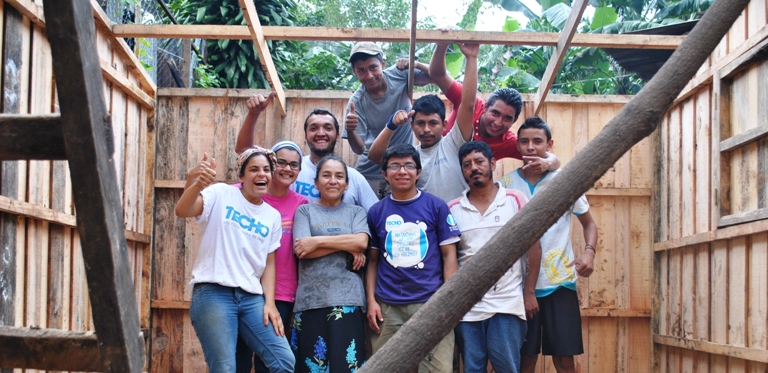 "I began to realize how beyond distances, cultural differences, diversity in accents and tastes; beyond everything that differentiates us, there is so much more that unites us. Participating in TECHO's activities in other countries made me realize how a whole continent can be mobilized by a dream".