Sometimes it's the most selfless acts in life that bring us the most happiness. Just ask Greg Mahle, owner of Rescue Road Trips LLC.
For the last 10 years, Mahle has devoted two weeks every month to take a 4,200 mile road trip in order to save canine lives. That adds up to over 1 million miles, or 42 times around the world!
Starting in the southern United States, Mahle makes stops in various states to gather unwanted dogs facing death in high-kill shelters, and then makes his way up north with the rescued dogs to deliver them to loving families who can't wait to accept these dogs into their families.
His southern pick-up route: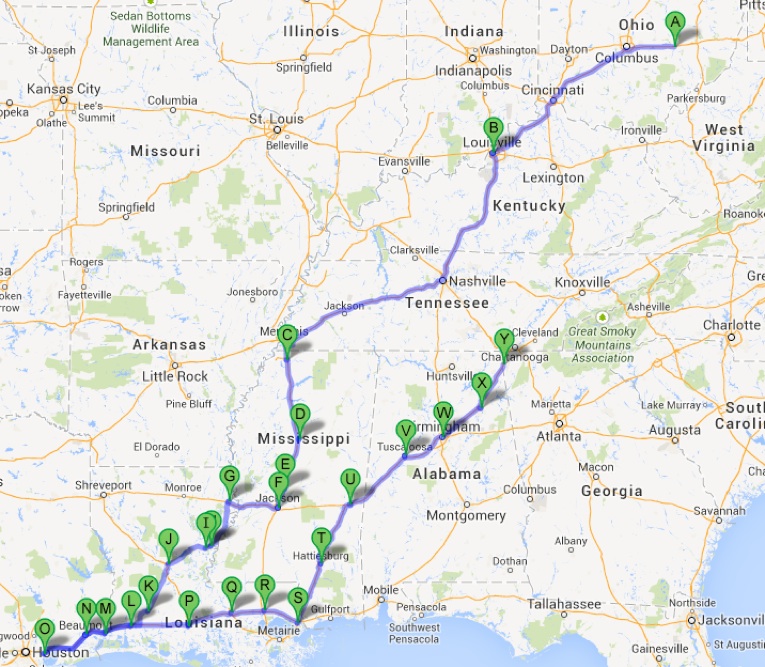 And his delivery route up north: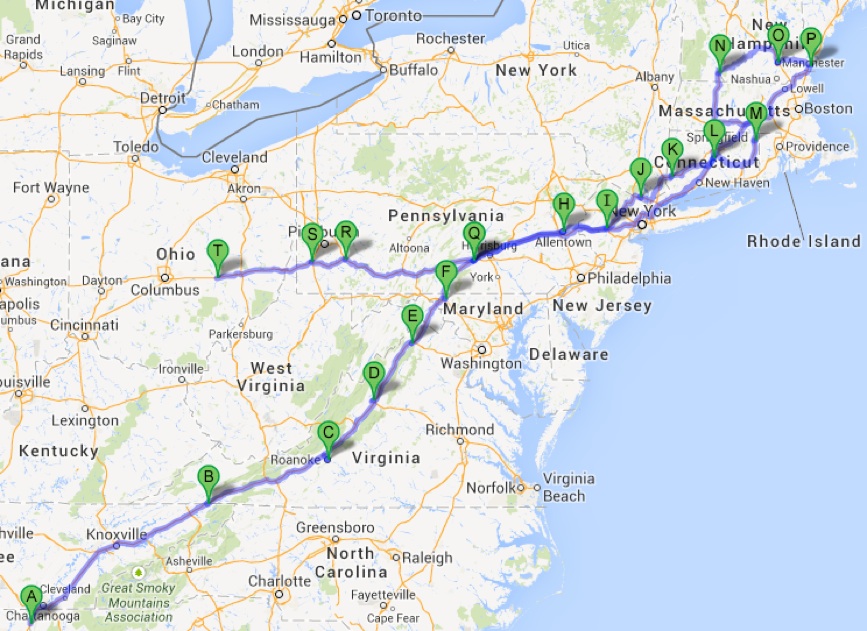 In each trip, Mahle picks up around 80 dogs saved by rescue groups such as Labs4Rescue and Double Dog Rescue. The rescue groups organize the adoptions and care for the dogs until they are ready to be handed off to Mahle.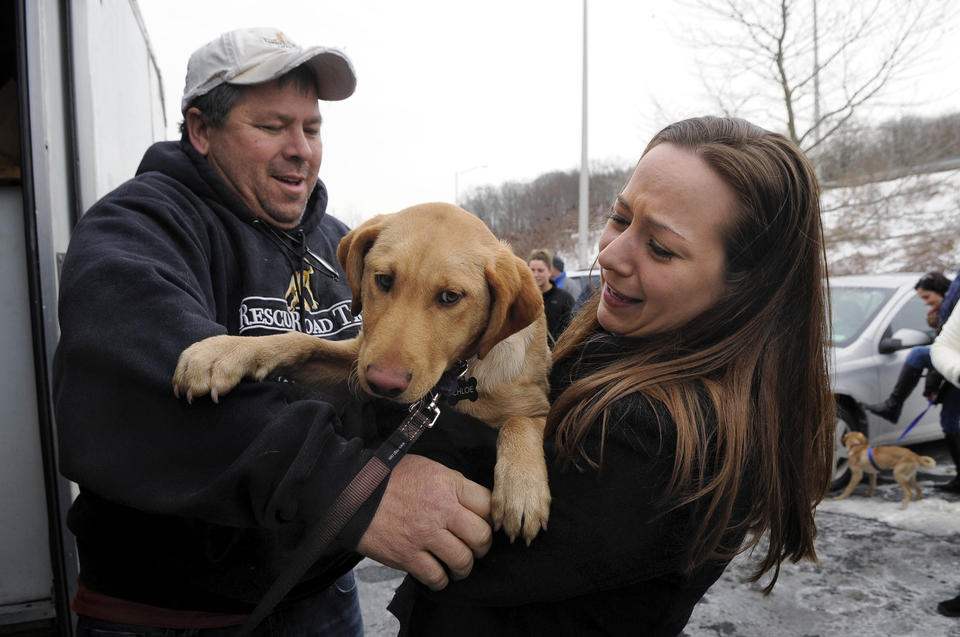 Along the way, groups of volunteers gather at stops to walk, feed, and play with the dogs before they continue on their journey.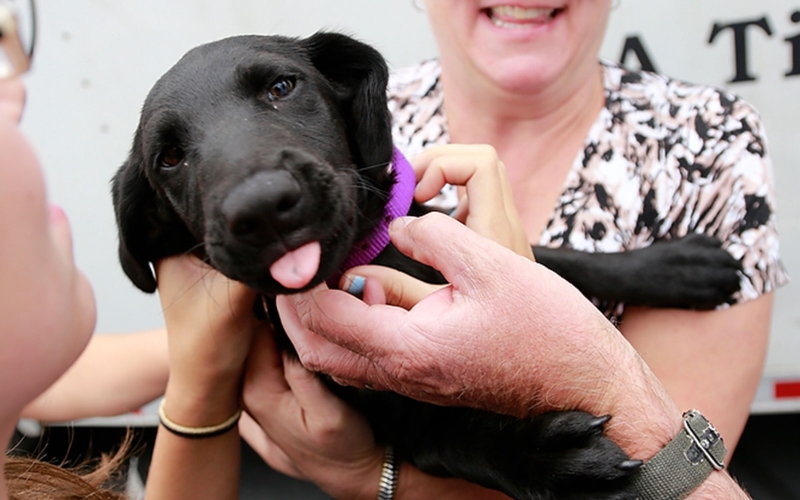 As Mahle mentions on his website, "…after facing death, all dogs with me are about to embark on the most love filled part of their lives with their forever families."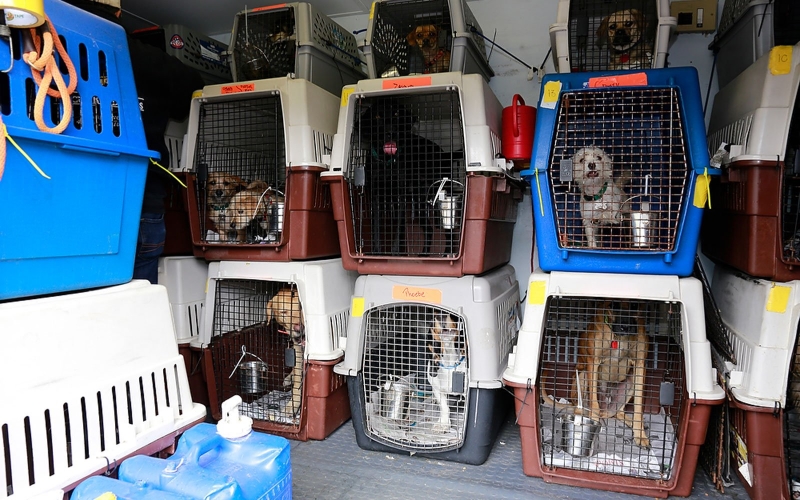 Mahle can be seen sleeping with the dogs each night in the back of his truck, cuddling them and making sure they are safe and comfortable. Even though he has saved thousands of dogs over the years, his company makes little to no profit. However, for Mahle, despite how difficult and tiresome the work can be, he isn't doing it for the money. "I like the world I've created," he says. "I'm happy in it" (Huffington Post).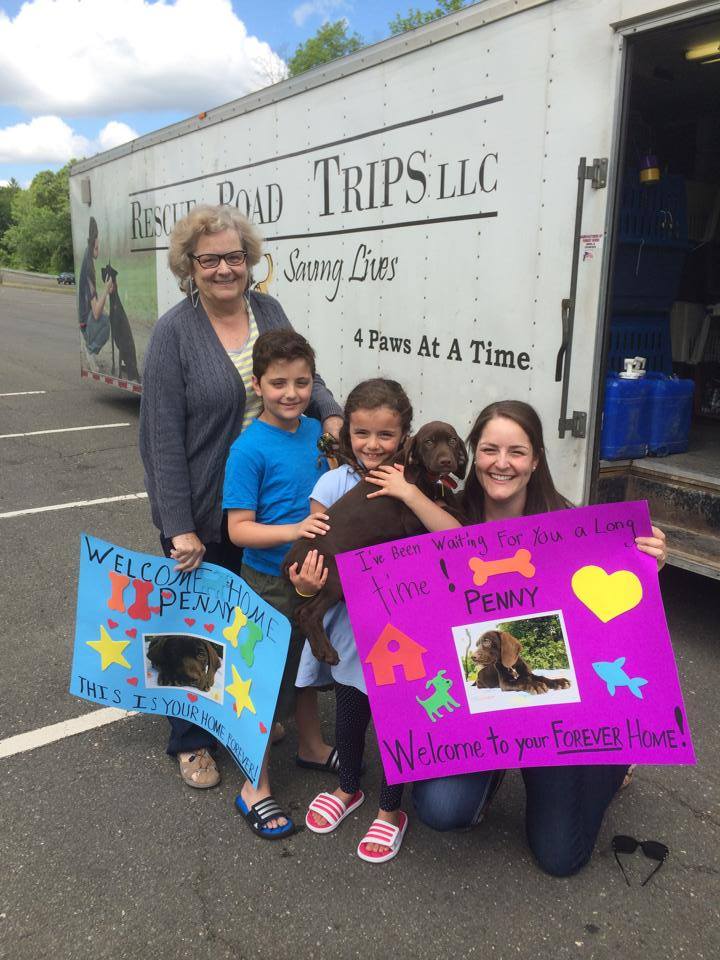 To see Greg and his team in action, check out this video.
For more information, please visit the Rescue Road Trips website. http://www.rescueroadtrips.com/Rescue_Road_Trips.html
Or like them on Facebook:
https://www.facebook.com/RescueRoadTrips

Source: The Huffington Post
Photo Credit: Parade, The Courant, Facebook